Profile.gold
Martin Matyus

Initiator and
coordinator of
just-Biodanza.info and
Biodanza - Teacher
(currently under supervision)

Memberships and references
Biodanza Rolando Toro (BRT) - founding member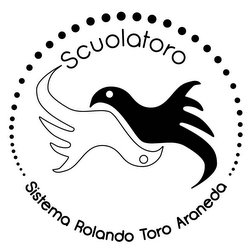 Engagement and support
Model school Scuolatoro, Milan
Biodanza School Slowenia
just-biodanza.info

Education
Biodanza operator / teacher
Biodanza tutor
Biodanza Teaching Trainer / Ditactic Teacher
at
Model school Scuolatoro in Milan

10th training course (10° Ciclo)
unter der Leidirection bytung von
2022.04.07
Applications and extensions
Biodanza Acquatica (in body-warm water) with Eliane Matuk
Biodanza in nature with Eliane Matuk
Biodanza in workplaces (for companies and organisations) with Rodrigo Toro
Biodanza and gerontology (Biodanza with older people) with Nadja Costa Robin
Certificates
---
News
Dear visitors, I am pleased that you are looking at my profile. Here you can find all information about my Biodanza activities. I hope we will meet personally as soon as possible.
From my 'bread and butter' job I am a management and IT consultant, I joined Biodanza in 2006 in the course of my consulting work and got involved with it.
I started my Biodanza training in 2011 in Milan with Eliane Matuk with the intention of simply wanting to better understand the system. Through many changes in my surroundings and the insights and experiences I have gained during this time, my intention and my decision to dive deeper into the topic has been strengthened.
For me personally, Biodanza is a journey with my colleagues of the 10th cycle at the Scuolatoro, which has fulfilled my thirst for knowledge on the one hand, but also my feelings.
The relation to science and the experience of what is going on is very important for me. I lead regular Biodanza week groups in Vienna.
'Biodanza at workplaces', as well as workshops for companies to improve employee communication and cooperation skills are part of my offer.
---
Direct connection
Languages: I speak German, English and understand some Italian.
Place of residence: Vienna, Austria
Sphere of action / offers in: Vienna, Austria and Germany, and Bratislava, Slovenia and Italy
Phone/mobile, WhatsApp/Telegram:
+43 (676) 608 3308
personal email address:
martin.matyus@just-biodanza.info
All dates with Martin (Profile.silver):
https://just-biodanza.info/call/martin-matyus-s/
personal web page (Profile.site):
https://just-biodanza.info/call/martin-matyus/
QR-Code and Short-Link
---
Biodanza activities
Events and one-time events

---
Weekly groups and periodic events
---
Author Martin Matyus
Translation by ---
last changes to 20200325
Citations from just-biodanza.info are only allowed with original source citation. - All rights reserved.