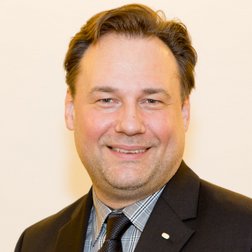 Martin Matyus

Initiator und Koordinator von
just-Biodanza.info und
Biodanza - Anleiter
(z.Z.: unter Supervision)

Mitgliedschaften
Biodanza Rolando Toro (BRT) - Gründungsmitglied
Engagement und Unterstützung
Biodanza Modellschule Scuolatoro, Mailand
Biodanza Schule Slowenija
just-biodanza.info

Ausbildung
Biodanza-Anleiter
Biodanza-Tutor
Biodanza-Didaktik-Lehrer
an der

Modellschule Scuolatoro in Mailand
unter der Leitung von

Mentoringvereinbarung gültig bis

2019.12.31
Anwendungen und Erweiterungen
Biodanza Acquatica
Biodanza in der Natur
Biodanza am Arbeitsplatz
Biodanza mit älteren Personen
Zertifikate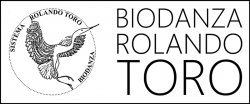 ---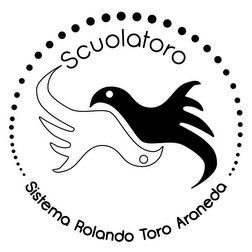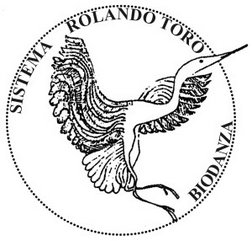 Aktuelles
Liebe BesucherInnen, ich freue mich, dass ihr mein Profil anschaut. Hier findet ihr alle Infos zu meinen Biodanza-Aktivitäten. Ich hoffe wir treffen uns so bald persönlich.
Von meinen "Brotberuf" bin ich Unternehmens- und IT-Berater, bin 2006 im Zuge meiner Beratungstätigkeit zu Biodanza gestossen und habe mich darauf eingelassen.
Mit meiner Biodanza-Ausbildung habe ich 2011 in Mailand bei Eliane Matuk mit der Absicht begonnen, einfach nur einmal das System besser verstehen zu wollen. Durch so manche Änderung in meinem Umfeld und den Erkenntnissen und Erfahrungen die ich in dieser Zeit erfahren habe, hat sich meine Absicht und mein Entschluss gefestigt tiefer in das Thema einzutauchen.
Für mich persönlich ist Biodanza eine Reise mit meinen KollegInnen des 10. Zyklus an der Scuolatoro, der einerseits meinen Wissensdurst, aber auch mein "Bauchgefühl" erfüllt hat.
Der Bezug zur Wissenschaft und des Erlebens von dem was 'abgeht' ist für mich ganz wichtig. Ich leite regelmäßige Biodanza-Wochengruppen in Wien an.
"Biodanza an Arbeitsplätzen", sowie Workshops für Firmen zur Verbesserung der Mitarbeiter Kommunikation bzw. der Kooperationsfähigkeit sind Teil meines Angebots.
---
Nutzen und Effekte

Einfach besser fühlen, also ein besseres ganzheitliches Wohlbefinden haben.
Eigene Empfindsamkeit und Einfühlungsvermögen sensibilisieren.
Freude an Bewegung und Begegnungen ausleben können.
Im vertrauten Kreis, einfach ich sein können.
Abschalten können – wöchentlich Kurzurlaub vom Alltag nehmen.
Gesundheit fördern, Stressabbau und Vorbeugung gegen Burnout.
Entdeckung von den Urpotenzialen in sich selbst, sowie
Entfaltung der eigenen Potenziale und Umsetzung in das tägliche Leben.
---
Direkte Erreichbarkeit
Sprachen: Ich spreche deutsch, englisch und etwas italienisch.
Telefon/Mobil:
+43 (676) 608 3308
E-Mail:
martin.matyus@just-biodanza.info
Profil-Seite:
http://bit.ly/Martin_Matyus
Web-Seite:
http://bit.ly/Martin_Matyus
Social Media - Profile
Facebook, Profil: Martin Matyus
XING, Profil: Martin Matyus
Linkedin, Profil: Martin Matyus
Facebook, Seite: just-Biodanza.info in Österreich (deutsch)
Facebook, Gruppe: just-Biodanza.info international (englisch)
Twitter, just-Biodanza.info in Österreich (deutsch)

Unternehmen und Leistungsangebote, sowie weiter Informationen

AUXbrain k.s. - brain2cash, Consulting und Coaching für Business Development

---
Fotos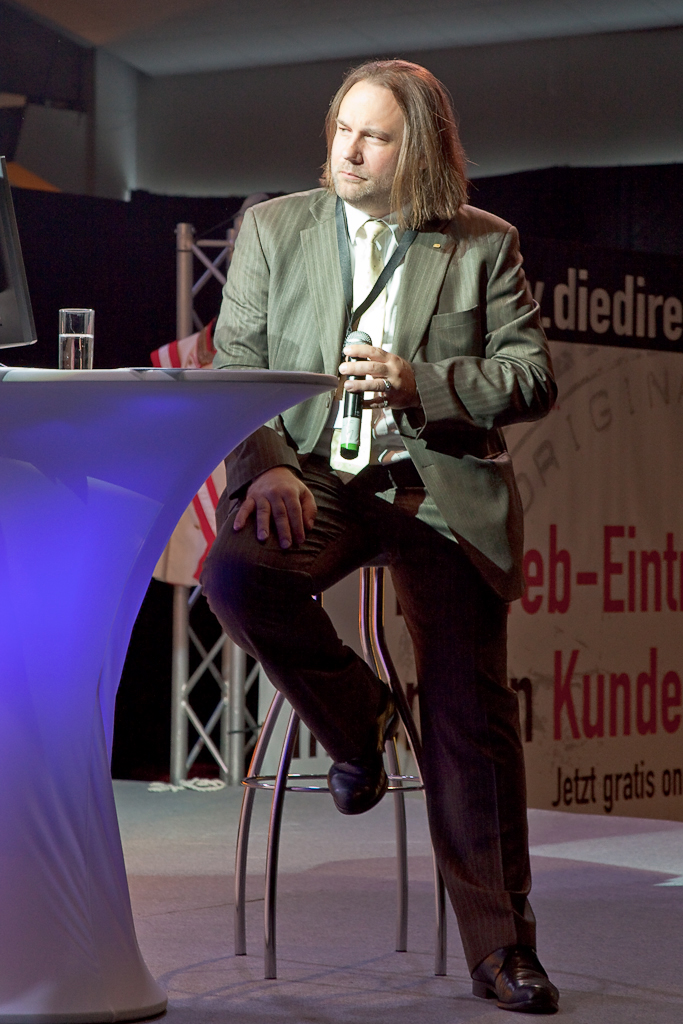 ---
Biodanza-Aktivitäten
Wochengruppen
Wochengruppen, in Biodanza sind aufbauend und können als gemischte Gruppe für Frauen und Männer jeder Altersgruppe geführt werden. Alternativ kann eine Wochengruppe auch mit einem besonderem Fokus auf eine Zielgruppe geführt werden, z.B. "nur für Frauen", "nur für Männer", "für junge Erwachsene", "für SeniorInnen", usw.. Details dazu finden sich in den jeweiligen Kalendereinträgen.
Gesamtdauer ca. 1:30 bis 2 Stunden, es wird pünktlich begonnen.
TeilnehmerInnen

AnfängerInnen: 2 Semester x 14 Einheiten (semi-offene Gruppe)
Fortgeschrittene: 2-3 Semester x 14 Einheiten (semi-geschlossene Gruppe)
Erfahrenen: 1-2 Semester x 14 Einheiten (quasi-geschlossene Gruppe)
Ablauf

ca. 20 min für Begrüßung, Teilen von persönlichen Erlebnissen und Empfindungen bei der letzten Vivencia (optional, freiwillig), sowie Einführung bzw. Informationen zu Biodanza, der Methode, Wirkungsweisen, …
ca. 90 min - Die Vivencia (eine Biodanza-Einheit)
ca. 10 min - Abschluss und Verabschiedung
Events und Blockveranstaltungen
Events in Biodanza, sind Blockveranstaltungen, die meist unter einem speziellem Thema stehen, z.B. Festivals oder Veranstaltungen wie Biodanza in der Natur, usw.
TeilnehmerInnen

TeilnehmerInnen können auf bestimmte Erfahrungslevel beschränkt sein. Für mich gilt als "Anhalt" eure regelmäßig besuchten Biodanza Vivencias, wobei sich der Erfahrungslevel einzelner Personen immer unterschiedlich entwickelt, im Zweifel fragt mich bitte ob das Event für euch geeignet ist.
AnfängerInnen, 0-2 Semester
Fortgeschrittene, 2-6 Semester
Erfahrene, mehr als 4-8 Semester
Sehr Erfahrene, mit einer Praxis darüber hinaus bzw. haben bereits eine Biodanza-Ausbildung abgeschlossen oder sind kurz davor diese abzuschließen
Ablauf
Events können sehr unterschiedlich gestalten sein. Nähere Infos sind im Kalender eingetragen.
Aug
24
Sat
2019
[AT] (summer) Vivencias in Vienna with international guest instructors. August 2019 – Registration required!

@ Großer Saal, Institut Schmida
Aug 24 um 20:00 – Aug 25 um 12:00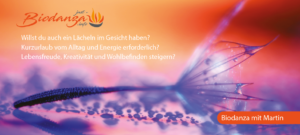 Welcome,
to the (summer) Vivencias in Vienna with international guest instructors. – come and enjoy!
Two Vivencias on:
Saturday, 24.08.2019 from 20:30 to 22:00 with guest instructor (with German translation – English translation if needed)
Sunday, 25.08.2019 from 09:30 to 11:00 with Martin Matyus (English translation if needed)
Just spend some time in Vienna and immerse yourself in two Vivencias
Enough time for the arrival on Friday or Saturday, before you go for a walk at the Naschmarkt in Vienna.
Time for a city stroll or a few hours on the Old or New Danube to see the beauty of Vienna on Saturday.
or a leisurely drive home
In August 2019 comes
Mima is coordinator at the Modell Biodanza School of Eliane Matuk in Milan. She is visiting Vienna and will lead the Vivencia an Saturday.
The (summer) Vivencias are a casual gathering of friends who enjoy doing Biodanza. Just "just" Biodanza! 😉
Biodanza, a system that puts a smile on your face.
In a Vivencia, a Biodanza meeting, we move alone, in pairs or in a group to specially selected music, are completely in the present and can forget the worries of everyday life. So a short break from everyday life that gives you strength and increases your creativity and joy of life.
The movements do not require any rehearsal or previous knowledge and are suitable for all age groups. For this "time-out" for body and soul please take comfortable clothes, non-slip socks (or we will move barefoot) and something to drink with us.
just Biodanza – according to the scientifically proven method Biodanza by Rolando Toro.
Martin will accompany you on this journey.
Information about Martin and all dates where you can meet Martin under:
ATTENTION: Registration required! Tel: +43 676 608 3308 or martin.matyus@just-biodanza.info
Compensation:
For one Vivenca EUR 35 or EUR 50 for both Vivencias.
Web-Shop: http://bit.ly/JustBD-Shop_Summer
Best regards
Martin